Rewards for information
Working with Crimestoppers, we are able to provide rewards of up to £200 for information that leads to an arrest and charge, or community pay back through Restorative Justice where appropriate.
You can read more about the cash rewards provided through Crimestoppers here (link opens in a new window).
You can read the full press release about Bag A Tagger (which is supported by South Yorkshire Police) here.
---
This month's featured tags
Do you have any information that could help us to identify the culprits behind these tags?
If you can help identify the individuals responsible for these tags, you could receive a cash reward.
---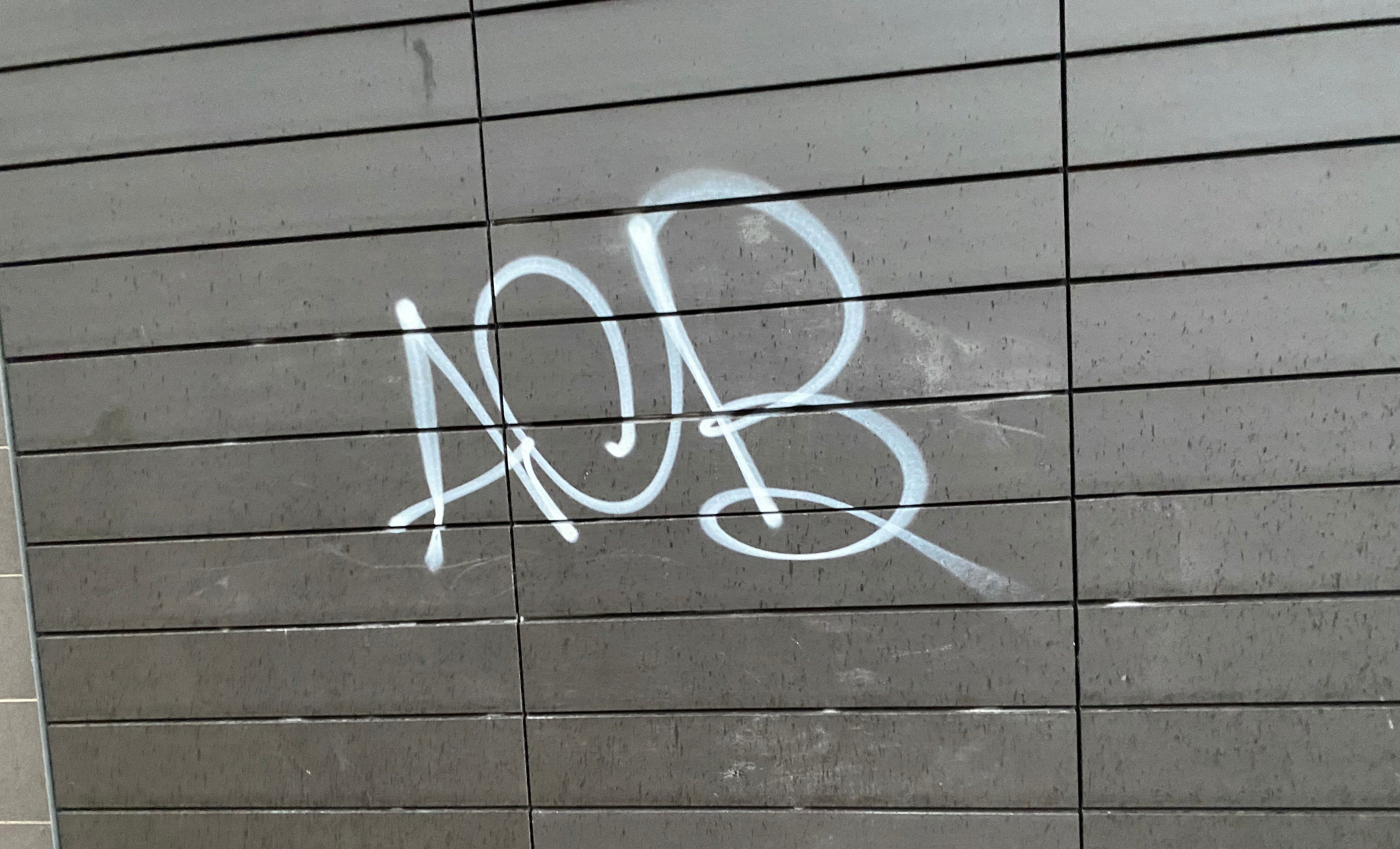 ---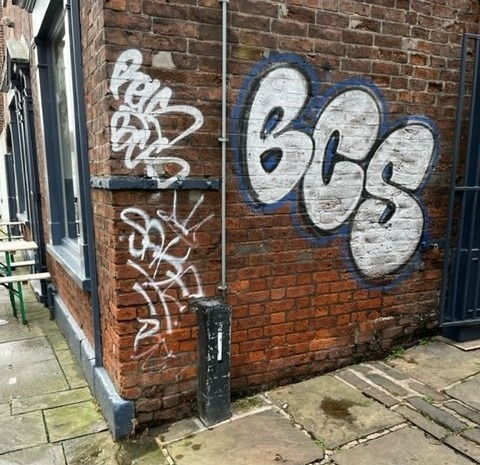 Previous month's featured tags
August 2022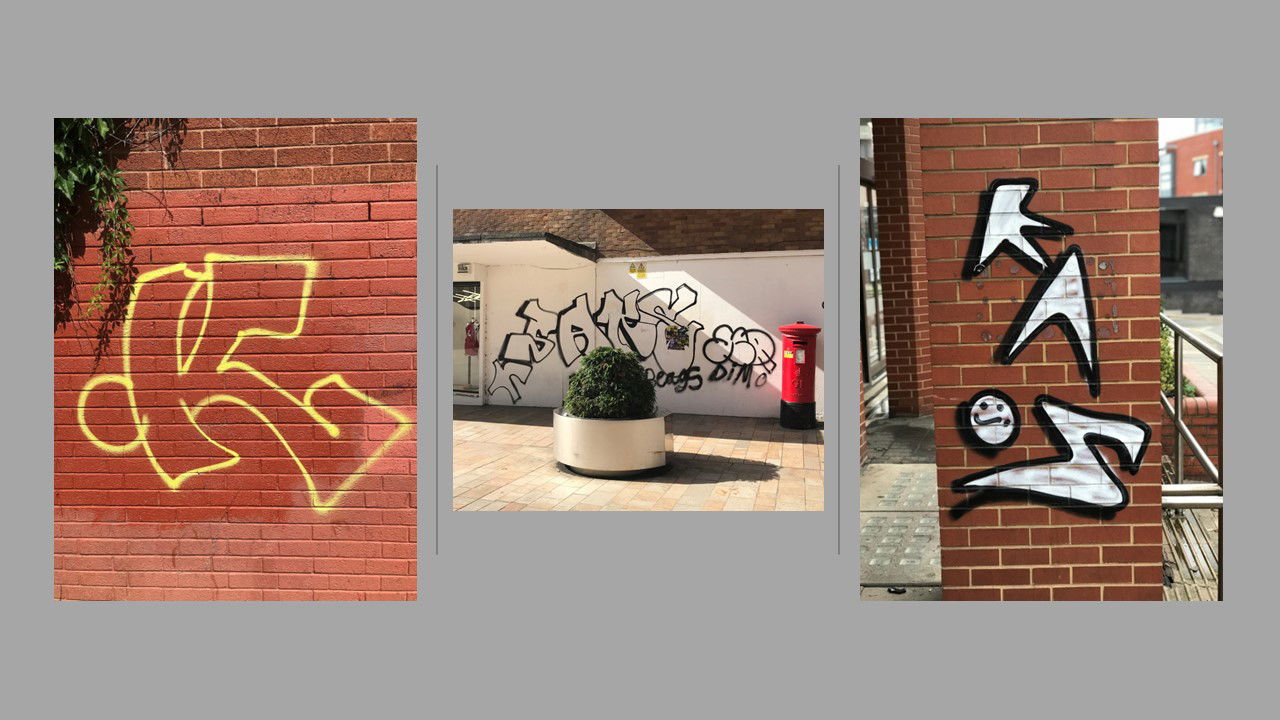 July 2022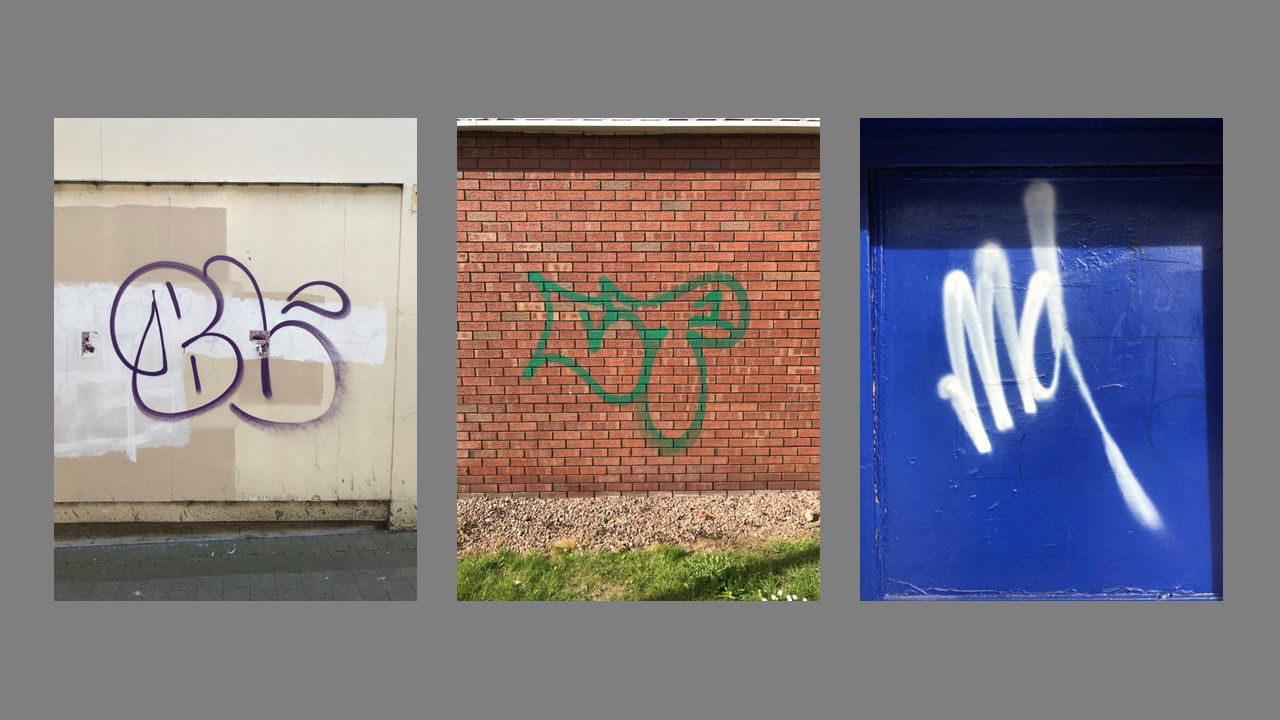 June 2022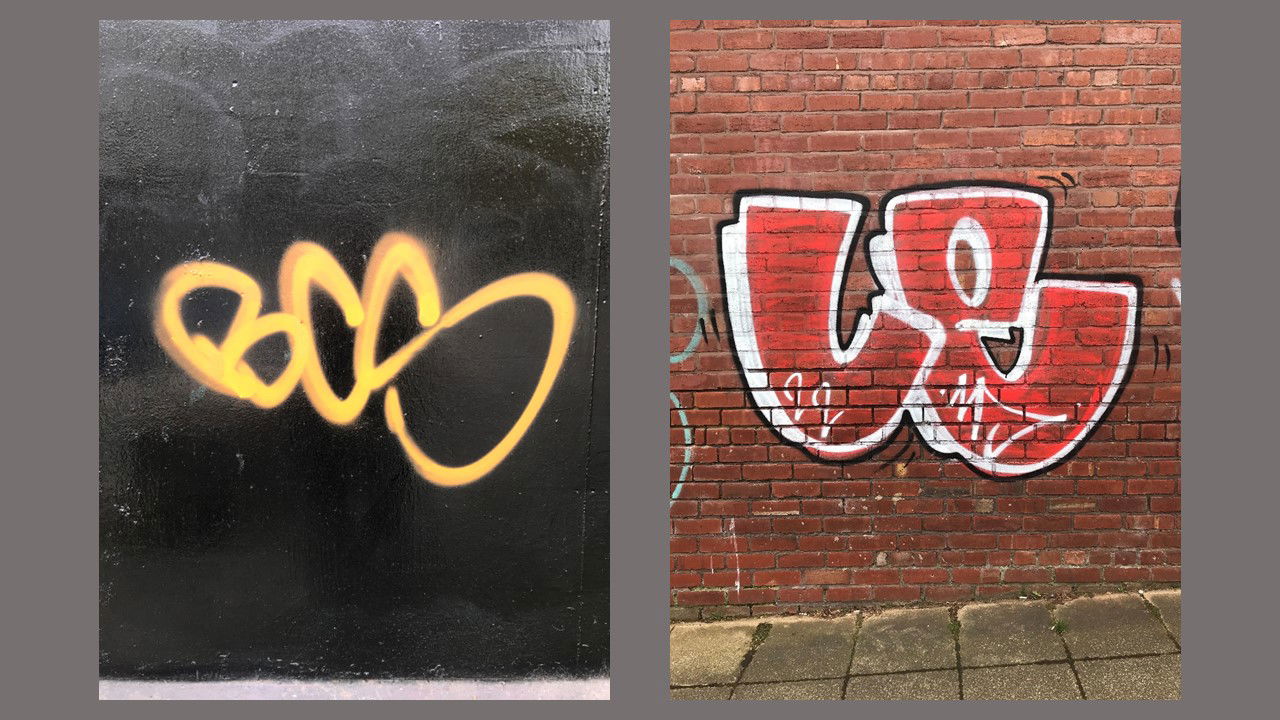 ---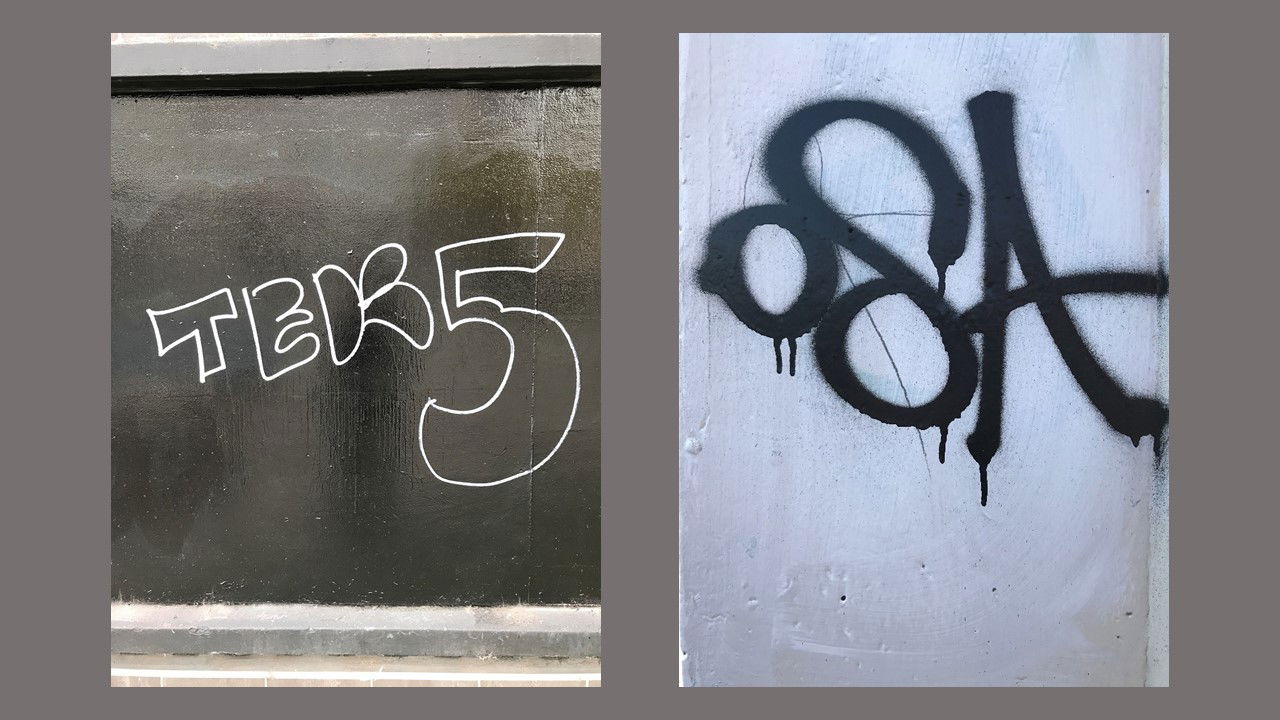 ---
If you have information that can help identify the persons responsible for these tags, please contact Crimestoppers. You can do this anonymously via their website (link opens in a new window) or by telephone (0800 555 111).
Are you ready to help us tackle graffiti in the city centre?
Any information relating to graffiti should be registered as 'Vandalism'.
You can give information on as many tags as you wish, but only people passing on information which leads to an arrest and charge may be entitled to a reward. If more than one person gives us information that leads to a charge/prosecution, the first person to have reported the individual will receive the reward.
You can also find further information on giving information to Crimestoppers and anonymity on the Crimestoppers website.
What happens with information that you supply?
Information that is provided to Crimestoppers through the Sheffield city centre Bag A Tagger campaign will be passed to South Yorkshire Police's Sheffield City Centre Police Neighbourhood Team for further investigation.
It is hoped that much of the issues that may involve young people can be dealt with through Restorative Justice and Community Payback.
---
Are you a business owner? Here's how you can help prevent graffiti
Business owners can help keep our neighbourhoods free from graffiti by reporting every tag on their property to the police and taking a crime number. This only takes a few minutes and can be done online or by calling 101.
Once a tagger is caught, the more reports of their tag in the police system, the harsher their punishment will be. Even if a tagger is prolific, the police cannot charge them for crimes that have not been reported.
We recommend getting into the routine of reporting the tag to the police at the same time as contacting our Clean Team, so they have the information for any future prosecutions.
If you are a city centre BID levy payer, the Clean Team service is available for free (exterior) graffiti removal at street level. Contact operations@sheffieldbid.com to request removal. Non-BID levy payers in Sheffield city centre can access our services at a low-cost rate.