The Bounce Back Better campaign was launched in November 2020 with Sheffield BID and a further 99 Business Improvement Districts across the country signing up to support their businesses with four simple asks.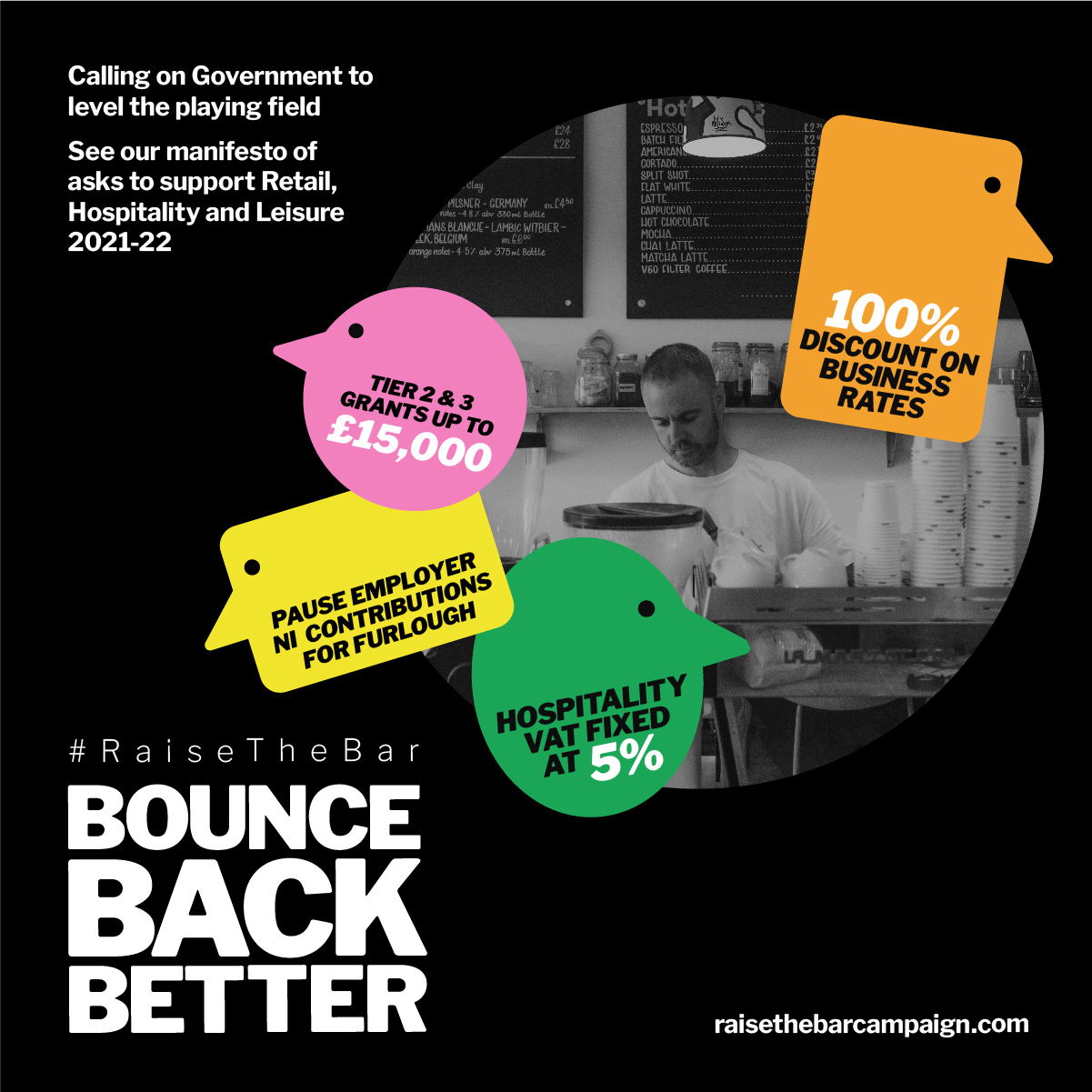 You can find out more about those asks in the original press release here.
The Bounce Back Better is a slow burn – it has a longer shelf life with asks that are not just about the present, they also focus on the long-term roadmap to recovery.
Diane Jarvis, Sheffield BID Manager:
"We are relieved that the Government has listened to our calls for greater financial support but as suggested by leading commentators, it is merely a sticking plaster.
"We will be asking the Chancellor to provide assurances that the funding requirements will be reviewed in the event the national lockdown in England is extended beyond mid-February.
"There is undeniable support offered to employees and employers through the furlough scheme, with 9.9 million on furlough as of 13 December 2020. However, the Chancellor needs to remove the employer National Insurance Contributions for all those on furlough to reduce the outgoing costs for businesses currently crippled by the numerous restrictions and lockdowns."
So what happens next?
"Politically, we need to do more, utilising the contacts we developed as part of the Raise The Bar campaign in 2020. It is good to know that the top grants of up to £9,000 for the third lockdown do not exclude businesses in premises over a £51,000 rateable value.
"The Bounce Back Better campaign will be releasing a letter to the Government and to individual MPs across the country signed by our national partners but most importantly by our BID partners across England demonstrating the need for action now to support our businesses.
"It may feel that the Roadmap to recovery is something we can consider in the spring or even the summer but that will be far too late. The Government need to put in place the policies to support our economy now. This includes the Business Rates Holiday for 2021-22 and the extension of the VAT reduction for 2021-22 for hospitality."
(National partners include UK Hospitality, British Beer & Pub Association, Music Venue Trust, Night-time Industries Association and the Association of Convenience Stores plus the BID industry).