Graffiti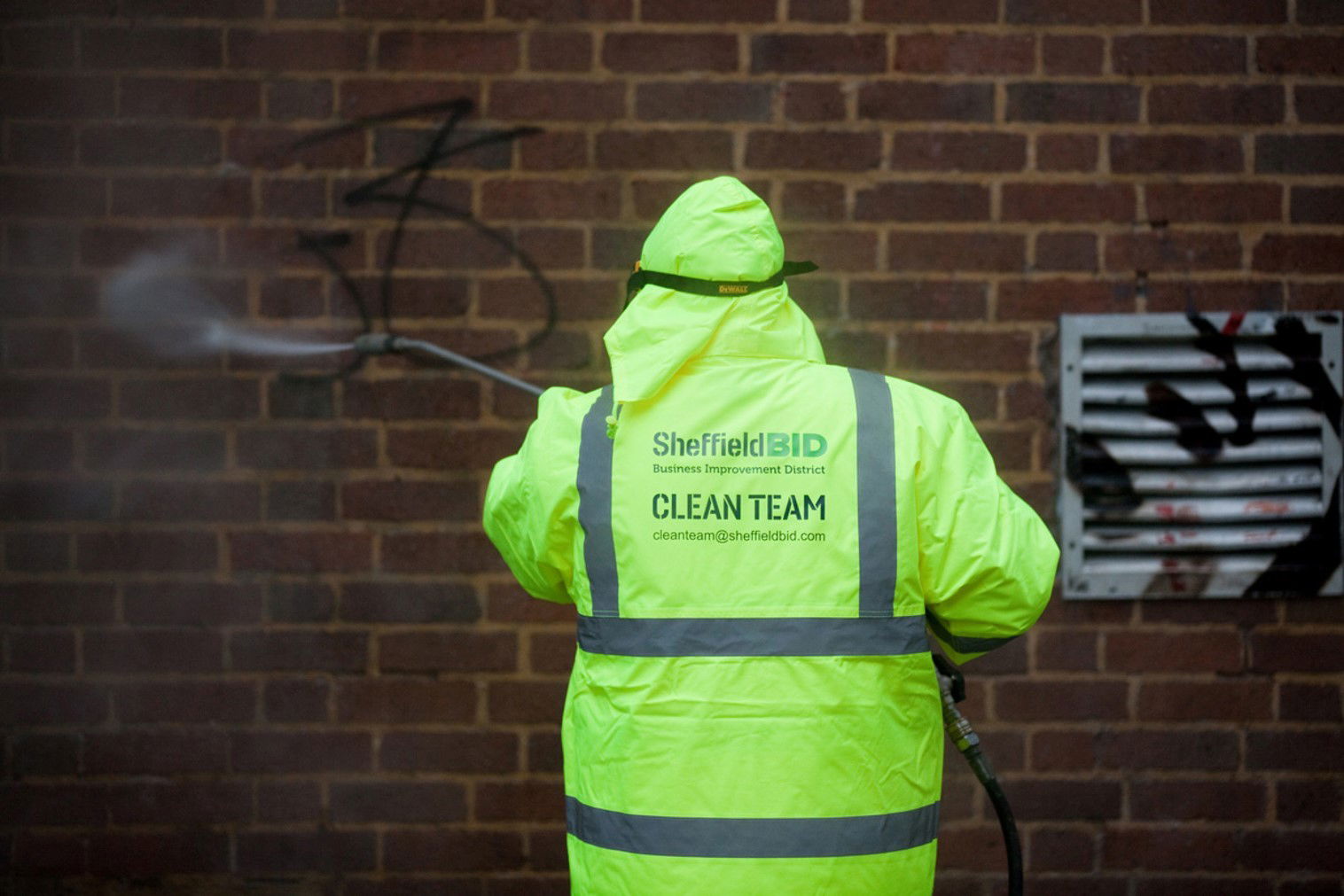 A free graffiti removal service is available to BID Levy Payers. We help with security reviews and graffiti-vandalism advice and assist with prevention measures through access to subsidised anti-graffiti coatings, shutter and street art. Our Clean Team is also available to remove fly posters, clean up bird dirt and chewing gum or cut back over-grown foliage on privately owned commercial property.
Email: operations@sheffieldbid.com to access the graffiti removal or to discuss graffiti prevention and enforcement.
Street Rangers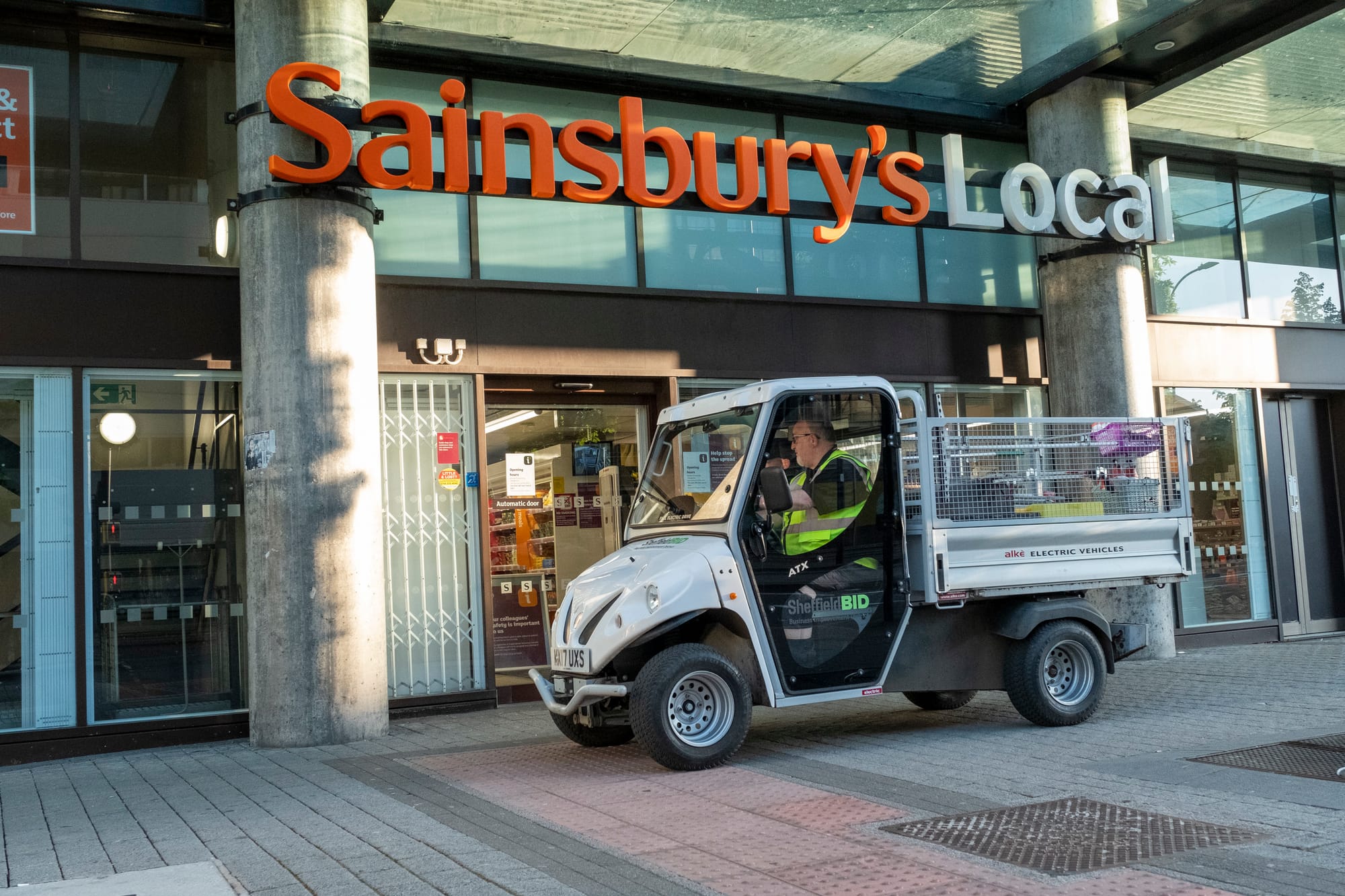 The BID's Street Rangers undertake an early morning cleaning service for Levy Payers affected by the waste and mess left by rough sleepers and late night revellers. The Street Rangers are on duty between 6am and 9am seven days a week on a scheduled clean-up of the known hot spots. Levy Payers also have access to a rapid-response service for problems that occur outside the scheduled cleaning times. Whilst other towns and cities have successfully introduced similar programmes there is one significant difference with Sheffield BID's scheme. It is a supported employment initiative that gives on-the-job training to people from the Archer Project's Back to Work Group, who were once rough sleepers themselves. Recruits to the team are given an opportunity to get back to work, earn the national living wage and receive additional training in areas such as conflict management, health and safety and customer service.
Email: operations@sheffieldbid.com
Dedicated police resource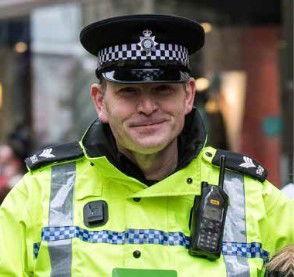 BID Levy Payers can access a dedicated BID-funded police resource. Sheffield BID works with South Yorkshire Police to deliver a safety partnership which includes a dedicated police resource for the BID area. This partnership is focused on the longer term problem solving of issues affecting the city centre.
In addition, businesses can access day-to-day remedial advice from South Yorkshire Police via the BID. Businesses can raise concerns directly with Sergeant Matthew Burdett at Snig Hill Police station. Email: police@sheffieldbid.com
Security training
We regularly provide safety-related training such as dealing with major incidents (including anti-terror training) and conflict management. Email: operations@sheffieldbid.com for details of future training events.
Remote access CCTV
Through the partnership with Sheffield BID, South Yorkshire Police are pioneering a unique CCTV link system that allows video feeds to be taken from any CCTV system and transmitted back to its control rooms, police stations, custody suites or mobile devices. Interested parties should contact Matthew Burdett for details. Email: police@sheffieldbid.com
Rough-sleeping
The BID Sergeant organises daily, early morning rough sleeper patrols where PCSOs move on the problematic sleepers who are often the same people who are begging.
Other anti-social behaviour deterrents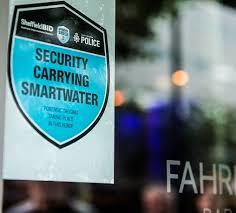 The BID operates several high-tech mobile cameras with 360 rotation which are deployed around the city centre to monitor areas that experience higher incidences of anti-social behaviour. Body worn cameras are also available on loan to our Levy Payers in a consumer-facing environment to enhance customer security and deter anti-social behaviour. Knife wands have also been distributed to late bars and clubs. More recently a new Smart Water initiative has been introduced. The "smart tag" solution is now carried and used by door staff who have been specially trained, and is designed to disrupt criminality on lots of different levels, from alcohol-related disorder to knife-enabled crime.
Email: operations@sheffieldbid.com for details.
Help us Help

Help us Help is a behaviour-change campaign to support those who are begging on our city centre streets. It is a collaboration between all the services and charities in the city who are there to provide practical support and compassionate care and advice. Help us Help is for people who want to directly help and to encourage volunteering and donations. The campaign is funded by Sheffield City Council, Sheffield BID and the charities and organisations who support people on the street. Visit the website for details
City Centre Retailers Against Crime radio network
"CCRAC" has proven to be a valuable and successful mechanism for preventing crime and shoplifting. But, of the 154 subscribers to the network 40 of our retail Levy Payers were still using out-dated analogue radios. Sheffield BID stepped in to ensure the network is fully digital by replacing these with state-of-the-art digital handsets. CCRAC radio is used by 154 businesses in retail, hospitality and the night time economy to share information about shoplifters and people known for anti-social behaviour. The network provides businesses with a direct link to the Council's CCTV operators, who will contact the police if the incident requires more support.