Sheffield BID works to enhance the visitor experience through activities that animate the city centre and increase vibrancy. We bring people together to create new momentum and deliver measurable change through marketing and promotional activities. We help to make the city centre busier through footfall initiatives that increase visitor numbers, dwell time and spend. We provide additional entertainment, interactive experiences and marketing campaigns that improve the profile of the BID area.
Events and Festivals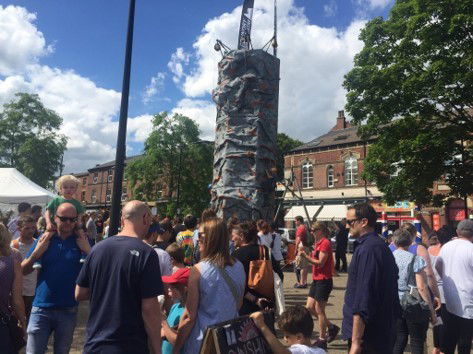 Sheffield BID works closely with organisations such as the Council, the two Universities and strategic partners such as the Sheffield Brand Partnership to develop and promote Sheffield City Centre. As part of our commitment to support events, the BID's sponsorship benefits BID businesses by contributing to festivals that raise the city's profile and attract footfall.
We sponsor activities, ideas and events that bring people and trade opportunities to the city centre. We have been a regular sponsor of ReNew Sheffield, bringing arts-based business to vacant units and commercial spaces. We have also provided match-funding for the street art initiative Feature Walls, the annual outdoor Cliffhanger Festival (40,000 visitors), Sheffield Makes Music (15,000 visitors), SHAFF Adventure Film Festival, Magical Books (part of Off The Shelf) and more recently the new and official Fringe at Tramlines Festival in July 2018 (100,000 visitors) and our own LEGO-spectacular Sheffield Bricktropolis (25,000 visitors).
Adding festive sparkle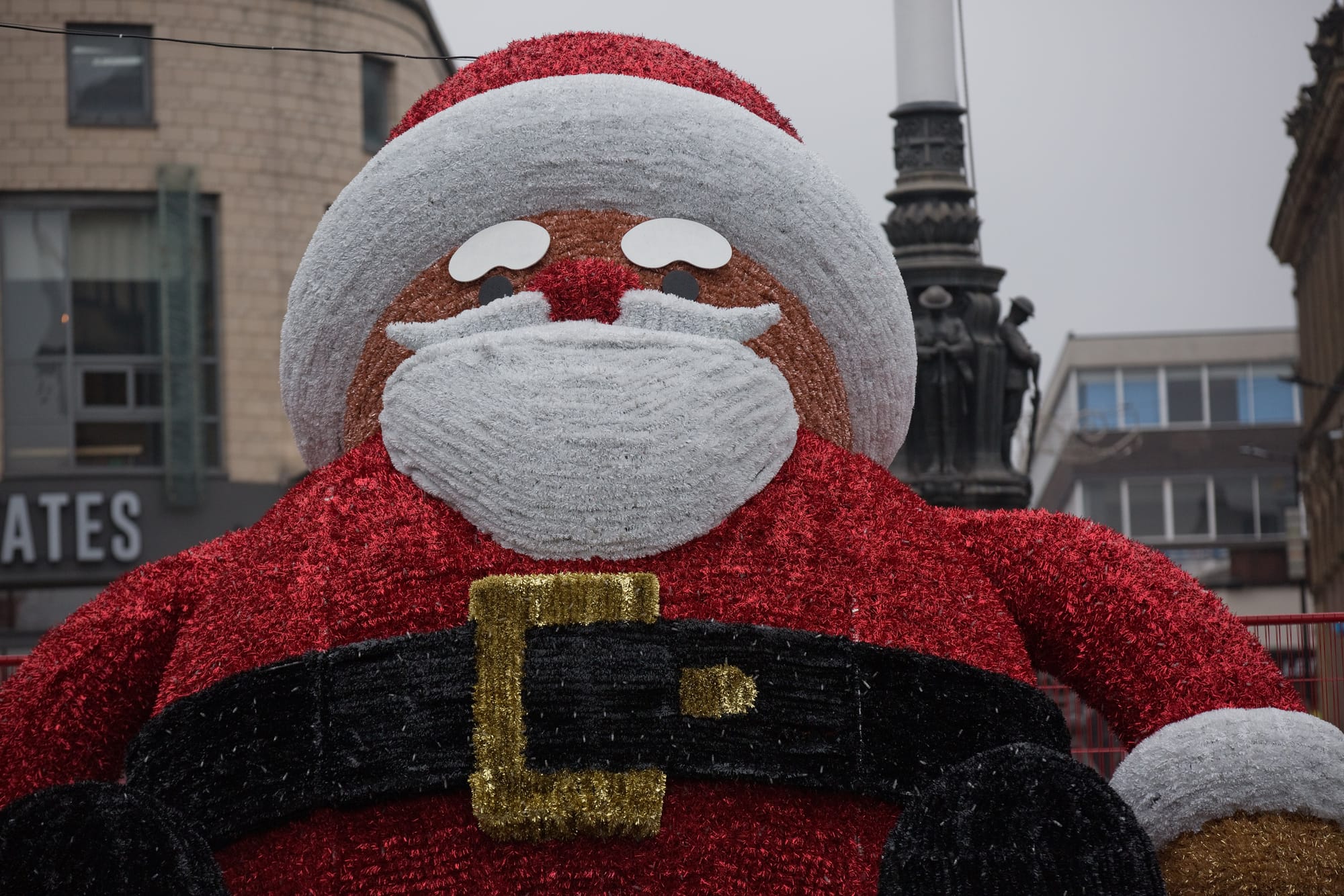 Each Christmas we deliver the hugely successful interactive experience of Santa's Post Office which attracts around 15,000 visitors. More recently we have invested in enhancing the Christmas offer with several amazing additions to create a trail of light and magic during the 2018 festive season.
Whether it is investing in new events or enabling the 'scaling up' of plans for existing events, the BID supports projects that boost our local economy.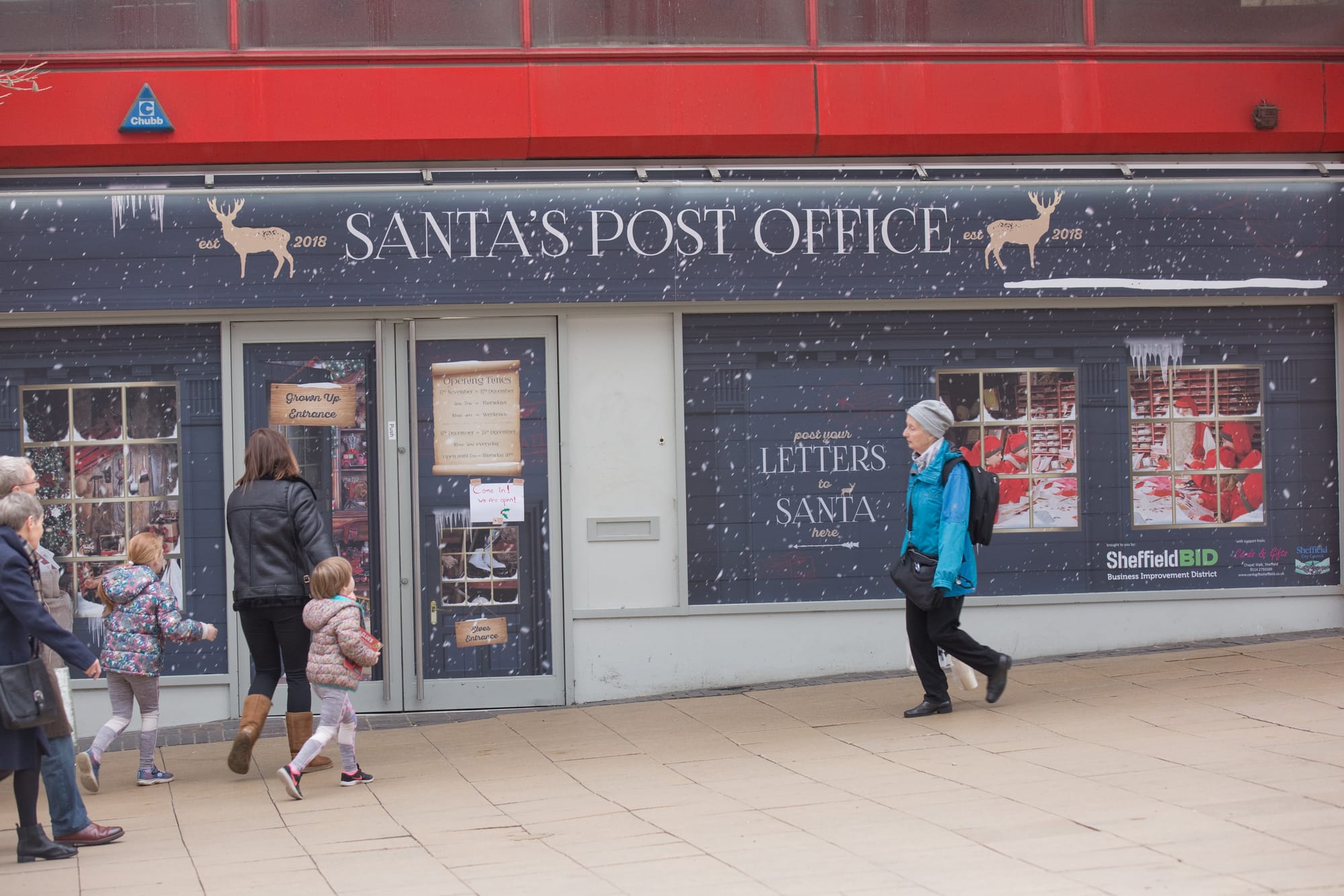 Other projects include:
The BID Buddies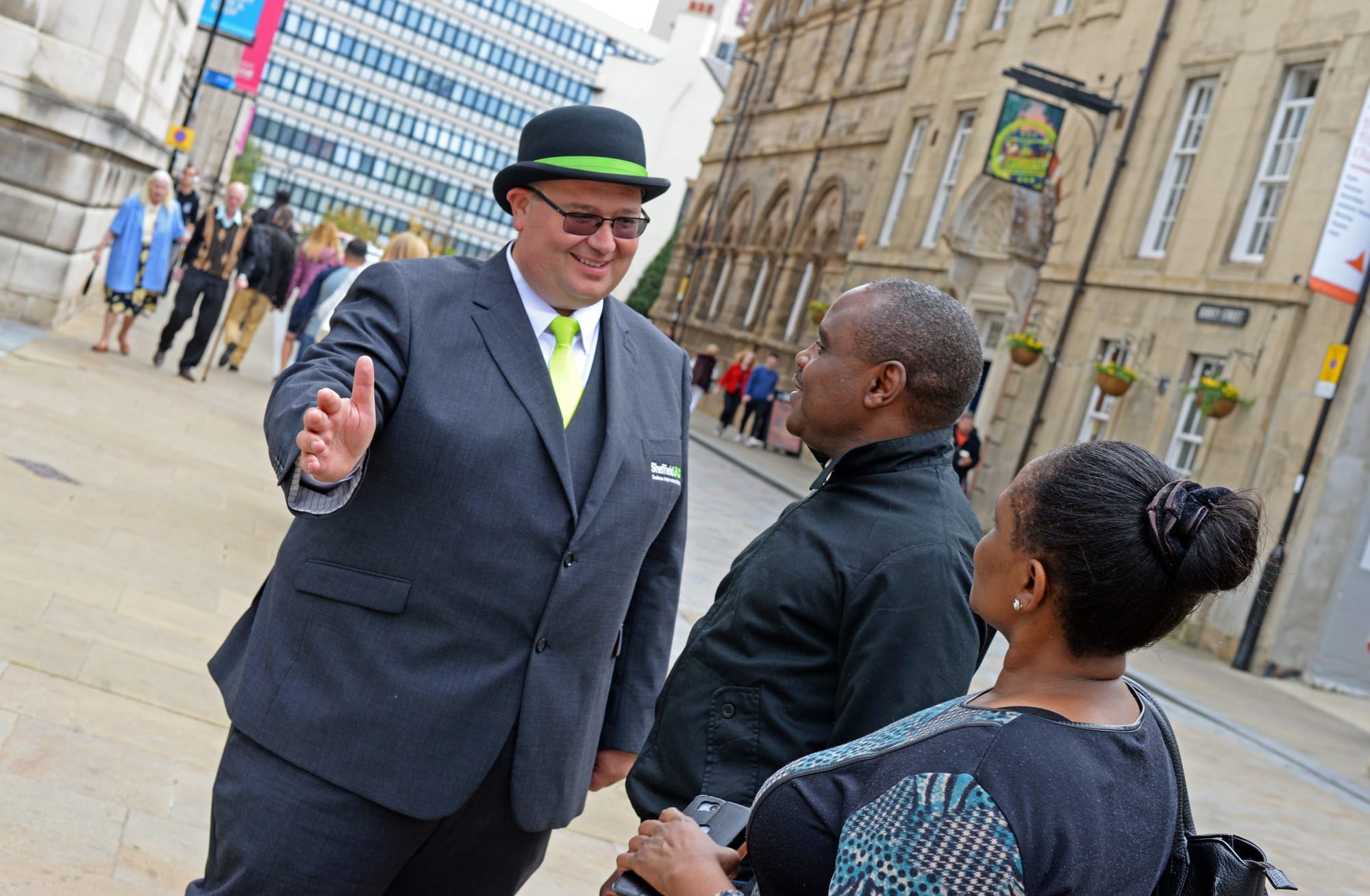 Our team of BID Buddies have distinctive bowler hats to help them stand out on the streets. They act as a street concierge, providing welcome, wayfinding and reassurance to visitors. The team is helping to increase Sheffield's reputation for being one of the UK's friendliest cities. They provide cheerful hellos and helpful advice to shoppers and visitors, as well as those who live, work and invest in the city centre. The BID Buddies promote our businesses, events and visitor attractions. When not greeting the public, the Buddies keep businesses informed about the activities of the BID, and promote BID opportunities to our levy payers . The team act as the BID's "eyes and ears" on the street, providing intelligence and data gathering as well as reporting environmental issues and anti-social behaviour. Email bidbuddies@sheffieldbid.com.
BID Buddies also play an active role in supporting events, conferences and business meetings for levy paying businesses with a meet and greet service. Businesses wanting to use this service should email manager@sheffieldbid.com.
The BID Buddies can also play an active role in supporting events, conferences and business meetings for levy paying businesses. To discuss the team supporting an event, please contact the BID office. Email: manager@sheffieldid.com or telephone 0114 339 2015.
Visitor Welcome Packs
There are many great festivals, music and sporting events happening in the city centre. To capitalise on major events by promoting local businesses and driving visitor spend during high-profile events, we produce a bespoke Visitor Welcome Pack tailored to each audience, which our BID Buddies hand out to those arriving in the city centre.
Mobile Sheffield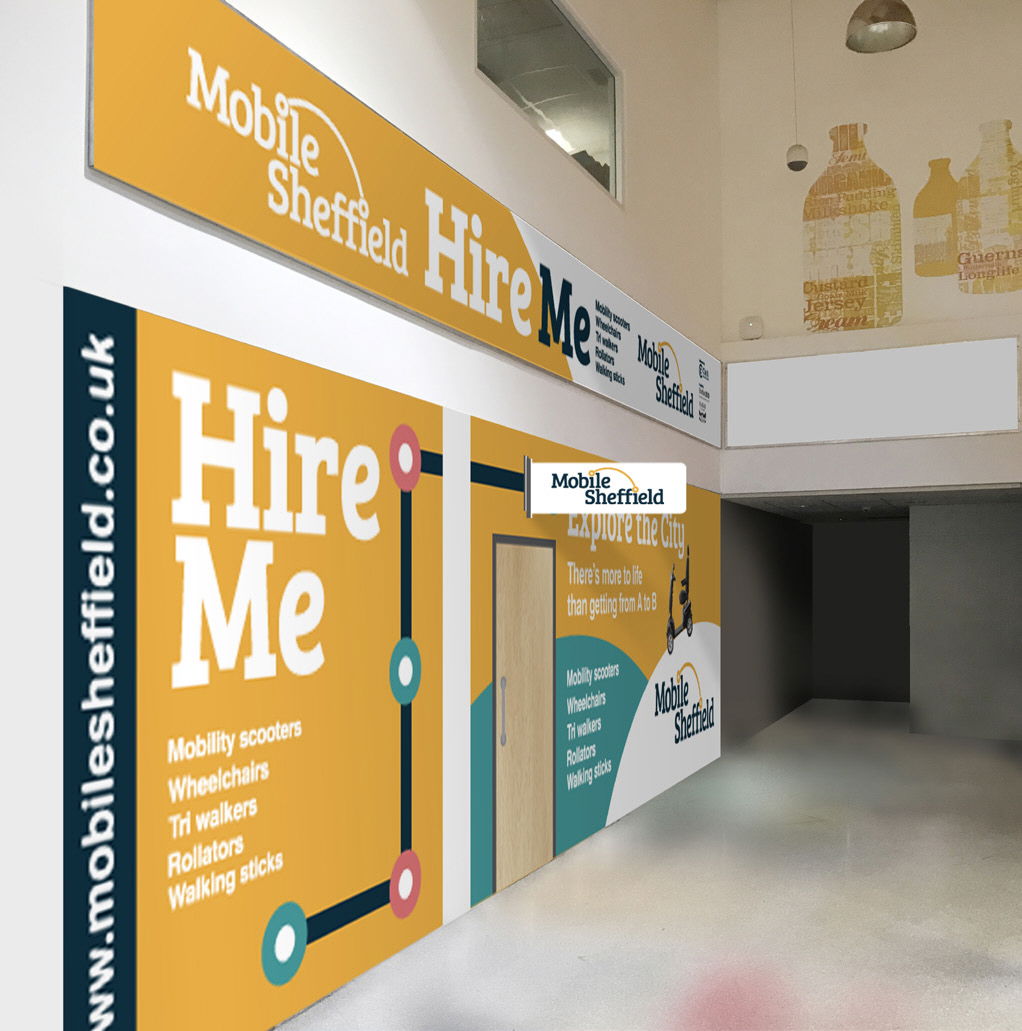 The BID in partnership with Sheffield City Council funds a city centre mobility scheme – Mobile Sheffield – delivered by mobility experts Clark & Partners. Getting around easily is an everyday challenge for people with limited mobility. Mobile Sheffield is here to help those with mobility issues get from A to B. Visit www.mobilesheffield.co.uk for details.
LAVS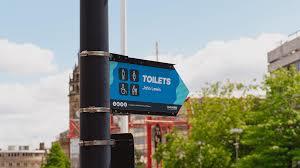 The Lavatory & Ablution Venue Scheme is a community toilet initiative. LAVS permits anyone to use the toilets of participating premises whether they are a paying customer or not, providing access to clean, safe toilets in convenient locations.
All the LAVS locations provide male and female toilets, accessible toilets and baby changing facilities. The facilities at the Moor Market include specially-equipped Changing Places toilets for people with more complex disabilities. Email: operations@sheffieldbid.com
Sheffield Free WiFi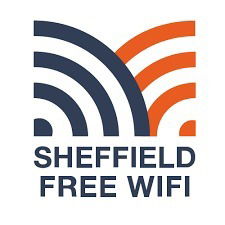 Sheffield BID successfully campaigned for free public Wifi and, in November 2017, Sheffield City Council and Idaq Networks Ltd announced a 10-year deal that will deliver free high-speed WiFi internet access in the outdoor areas and public buildings of Sheffield city centre. The phased roll-out of the network commenced May 2018.
Pulsepoints

Sheffield BID, in association with Westfield Health Charitable Trust and supported by the Yorkshire Ambulance Service, has installed life-saving defibrillators at over 10 outdoor locations across the city centre. This project provides public access to defibrillators 24 hours a day, 7 days a week. Email: operations@sheffieldbid.com
Sound as a Pound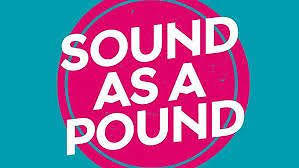 Parking is at a premium in the city centre and free parking often serves to increase the volume of search traffic which has a negative effect on the visitor experience. As part of Alive After Five, Sheffield BID promotes the fixed-rate Sound as a Pound campaign whereby on-street parking and Council-owned car parks cost £1 – £2 to park from 4.30pm and £1 all day Sunday.
Purple Flag and Best Bar None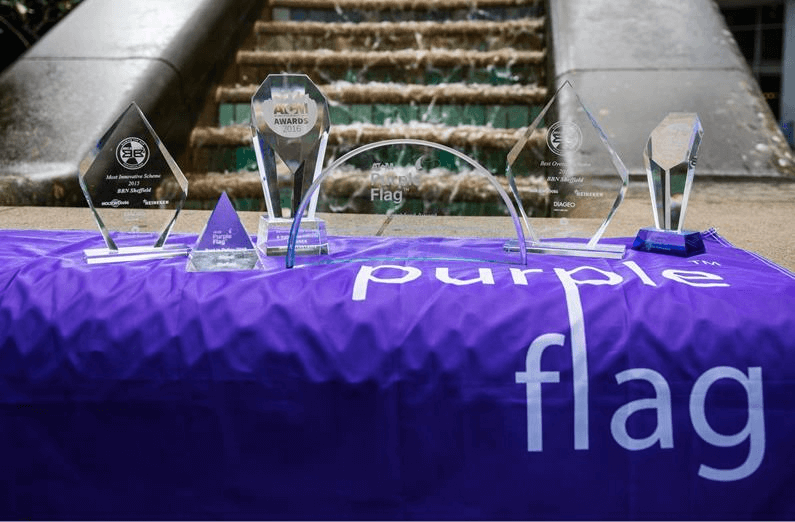 Sheffield city centre has a strong night-time economy and remains one of the safest places to enjoy a night out. In 2018, it received Purple Flag status for the seventh successive year. The Best Bar None Scheme is also firmly embedded which demonstrates how businesses work together to operate premises to an exceptionally high standard, reduce alcohol-related crime and address the issues of vulnerability in the city centre.
Year on year the BID takes part in the judging panel for Best Bar None and is an award-sponsor. As well as being involved in the accreditation of businesses for Best Bar None, our BID-funded Police Sergeant also leads the process of maintaining the prestigious Purple Flag. Email police@sheffieldbid.com.