Understandably, the top priority for many of our levy payers is a safe environment in which to operate. An environment in which crime and business disruption is mitigated and staff, customers and visitors feel safe and welcomed.
A dedicated police sergeant
Funding an additional police post ensures that Sheffield BID has access to a first-line Police supervisor who can facilitate the tasking of police officers and PCSOs to support the priorities of the BID area. This is additional to statutory policing and enables Sheffield BID to quickly escalate place-related issues with South Yorkshire Police and for intelligence from the business community to be relayed via the BID Sergeant to the neighbourhood police team. The BID Sergeant works closely with other partners on multi-agency plans to identify persistent offenders and vulnerable individuals on the streets. Our BID sergeant also has sustained involvement in Sheffield's purple flag status, ensuring the good work in the evening economy continues to be showcased.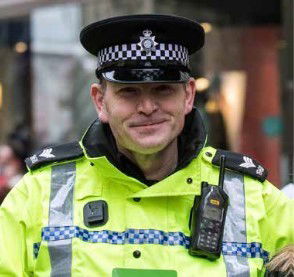 City Hosts - BID Buddies
The recognisable BID Buddies have quickly become a valued city centre resource. Their on-street presence, assistance and advice add to the safety and friendliness of the city centre 363 days a year. This team is the BID's "eyes and ears" on the street. They identify, log and report issues such as graffiti, fly posting, flooded roads, blocked gullies, abandoned vehicles and vandalism daily. They use a street management app on their mobile phones to send reports to relevant agencies to fix. This starts a process that measures the response time against our baseline agreements with the local authority and other agencies.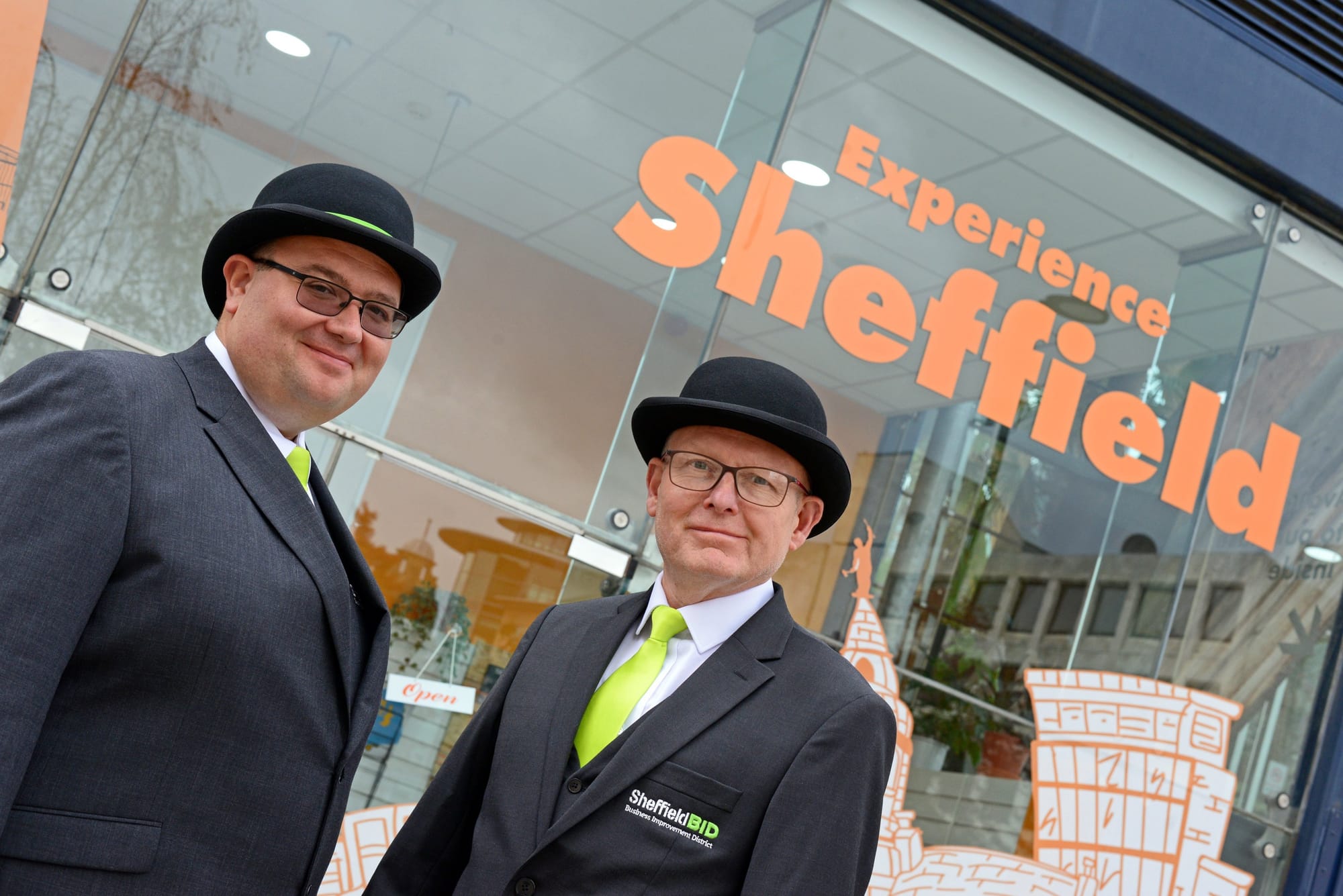 Mobile security guards
To help protect businesses which closed temporarily because of the Coronavirus pandemic, we introduced a roaming BID security team to help monitor our levy payers' premises and buildings. Our mobile guarding team operate in two vehicles from midnight to 6.00am, seven days a week. The team use the city centre radio network to maintain direct communication with the Council's CCTV control room if police assistance is required.
Street Rangers
There are many challenges of everyday use in a busy city centre and a well-presented and clean environment remains critical to the overall experience, appeal and economic success. Sheffield BID's Street Rangers play an invaluable role in helping to keep exterior business premises free from detritus and litter. This is a seven-day service which includes an early morning cleaning round of the known hotspots followed by a scheduled deeper clean of specific zones and supported by a rapid-response call out service. As well as providing extra cleansing and sanitisation, our Street Rangers remove sharps, needles and hazardous substances and tackle graffiti removal on business premises.