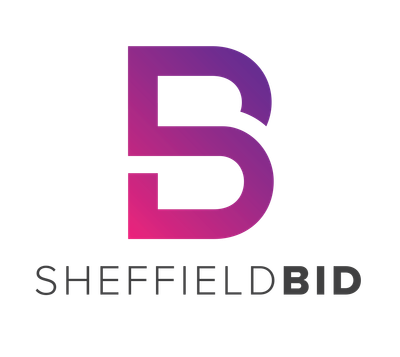 Sheffield City Centre BID Limited delivers the "Business Improvement District" here in the city centre. The BID Company also provides several services to a broader set of businesses who are outside the scope of the mandatory BID levy.
Although often referred to as "Voluntary Membership" we prefer to think of businesses who join us voluntarily as "
Associates
".
As a not-for-profit company limited by guarantee, our income is used to support a step change in the local trading environment, working to improve the cleanliness, safety and vibrancy of the city centre BID area.
There are many benefits to joining the BID, each designed to achieve economies of scale and business cost savings combined with partnership working and a greater sense of community.
The benefits
Access daily rapid response cleaning of rough sleeper detritus, sharps and other hazardous/environmental waste affecting commercial premises.
Get free graffiti removal (exterior, street level) throughout the year and security advice around prevention measures.
Linked to the Council's CCTV room and South Yorkshire Police, our seasonal night-time security patrols help to monitor member premises and deter criminality after dark at key times of year.
Keep up to date with city centre changes, impacts and opportunities with a regular visit from one of our Welcome Team ambassadors.
Receive regular intelligence such as weekly footfall trends.
Let us promote your business across a network of 2,000+ organisations here in the city centre and more than 20,000 businesses across the city.
Feature in our printed and digital visitor guides, boosted social media posts and our visitor website sheffieldcitycentre.com.
Through the BID, engage with a network of influential personal and executive assistants, office managers and online bloggers to showcase corporate hospitality, venues and business services.
Reach thousands of individual subscribers who have opted into our consumer mailing list(s) to receive regular newsletters and email marketing from city centre businesses.
Ask our Welcome Team ambassadors to highlight any corporate offers, deals or discounts on their daily visits to local businesses.
Partner with Sheffield BID on events such as Dine Sheffield's Restaurant Week, Style Sheffield's Fashion Week, Brearley Bear's Christmas Trail and Easter Hunt and our major annual visitor trail Sheffield Bricktropolis. These events attract thousands of potential customers and generate significant regional press coverage and in some cases, national and (on occasion) international exposure.
Enjoy an exclusive discounted rate on outdoor space hire for local campaigns courtesy of Sheffield City Council (T&Cs apply).
Sign up free to accept the Sheffield Gift Card as payment for goods and services.
All businesses who sign up to be an Associate Member will also receive a one-off complimentary £250 advertising credit for Geo For Business. Geo is a direct digital marketing platform that allows business owners to send vibrant digital promotions directly to people's smart phones. There is no subscription, no contract and it is simple to use.
Become an Associate BID Member TODAY!
We started back in 2015 as a Business Improvement District for the city centre. Five years on, we continue to manage the BID scheme on behalf of those businesses that pay the BID levy within the city centre BID area.
Every penny of an associate membership fee goes into promoting and developing the city centre as a vibrant destination. Everything we do is additional to what the Council should be doing.
Making the most of Sheffield city centre is vital for our local economy. Whether yours is a small, medium or large organisation, please join us and help shape the future of Sheffield city centre.
Help us champion the city centre and drive forward the transformation of the local high street by joining as an Associate Member today!
Email
manager@sheffieldbid.com
for details.