After a year-long wait, we have finally welcomed the Bears of Sheffield to our city's streets.
The Bears of Sheffield sculpture trail, which officially opened on Monday 12 July, will run for 11 weeks through to 29 September 2021. During this time, 61 Big Bears and 100 Little Bears have been placed on streets and inside popular locations right across the city, raising vital funds for Sheffield Children's Hospital.
With over half of the Big Bear and Little Bear sculptures located in the city centre, they are sure to create a real noise as more people venture in to the city centre to explore, stay and play.
As a headline sponsor for this year's trail, Sheffield BID is working hard to ensure we play a major role in making sure that the Bears have a significant impact on the city centre.
Say hello to 'Bear Central'
For the period of the Bears trail, we have transformed our Unit 1 shop on Surrey Street in to 'Bear Central'.
Bear Central provides a convenient and central location for people to pick up trail maps, purchase official Bears of Sheffield merchandise as well as the ever-popular Sheffield Gift Card.
We aim to open Bear Central seven days a week:
Monday to Saturday: 10:00-12:30 and 13:30-17:00
Sundays: 11:00-16:00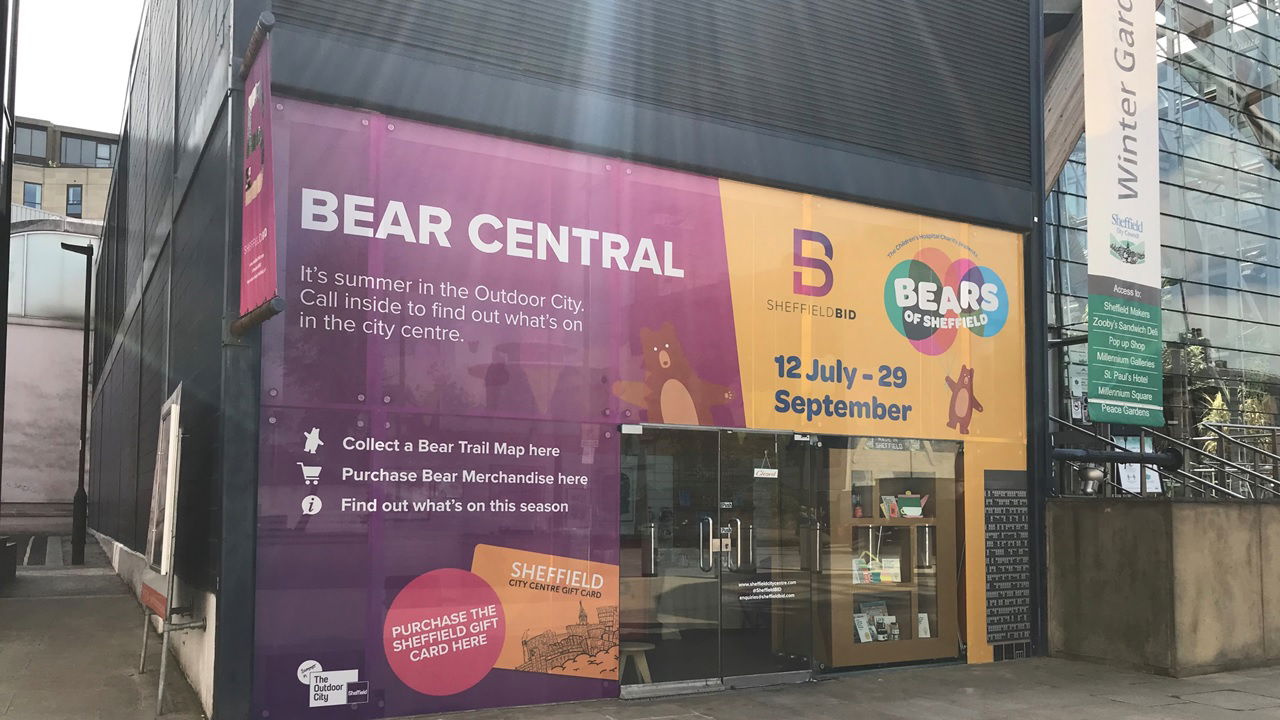 Bag yourself a bear-y big reward
We are working with a wide range of city centre food and restaurant providers to provide 'Bear Rewards' for people to 'unlock' as they follow the trail across the city centre.
The team behind the Bears of Sheffield have developed a 'progressive web app' to help people to get around the trail. Whilst exploring the bear trail and hunting down the sculptures, users of the web app are able to unlock 'Paw Points' every time they find a bear. These points can then be converted in to rewards to use at a wide variety of businesses across the city centre.
We want the city centre to be an inviting and welcoming place for trail participants and provide them with great reasons to not just visit and explore, but to also stay and play.
Over 25 city centre businesses have signed-up so far to provide rewards:
We're sponsoring a bear...or three!
The Bears of Sheffield will have a real impact on our city centre streets, bringing with them an abundance of colour and fun.
As part of our headline sponsor agreement, we are sponsoring three of the Big Bear sculptures. The three 'BID Bears' are:
Sheffield Allsorts, by Abi Langridge aka PAPERFACE, which is located on Cheney Row
Nano Bear, by Roanna Wells, which is located on Fargate and
Snoobear, by Deven Bhurke, which is located in Tudor Square, outside the Crucible.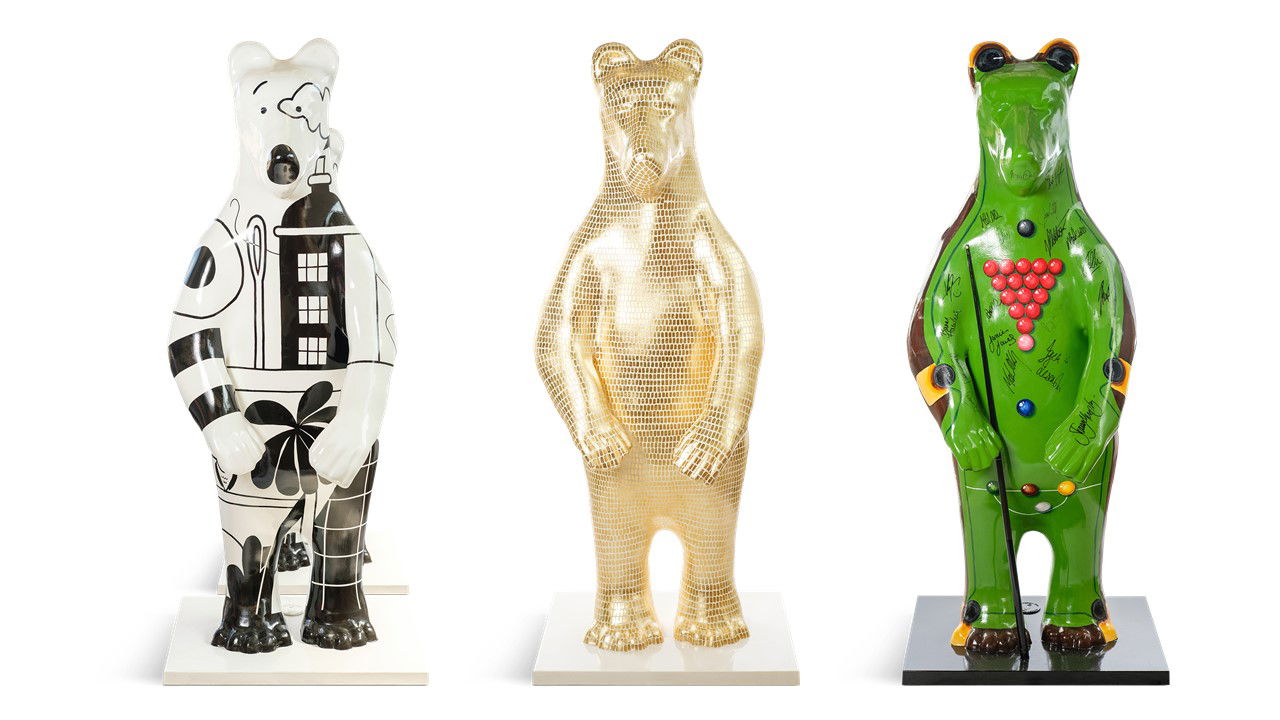 Ten of the Big Bear sculptures can 'talk' and they will tell jokes and give out bear facts to visitors as they follow the trail. This interactive technology, which has been developed by Sheffield Hallam University's Advanced Wellbeing Research Centre, is installed in the three 'BID bears'.
You can find out all about the three 'BID bears', and the stories behind them, on the official Bears of Sheffield website. Click the name to read and hear more: Sheffield Allsorts – Nano Bear – Snoobear
We'll be keeping an eye on the Bears
As well as doing 'the day job', our Clean Team will be on-hand to make sure that the Bears stay looking 'spick and span' as the weeks go by. You'll know it's our Clean Team because they will be in their trusty electric Alke van.
If you see the team, make sure you say 'hello'👋