We understand that our businesses want real security improvements to make their streets safer. Government budget cuts, a reduction in policing numbers, an upsurge in anti-social behaviour and changing policing priorities are all factors that leave our city centre communities vulnerable to a downturn in economic prosperity that can rapidly lead to urban decline.
---
One of Sheffield BID's priorities is to provide a safer trading environment for businesses and their employees, as well as those who visit the city centre
We are committed to working in partnership to achieve these objectives
Through exploration of business needs, we can pivot our response to business crime to address local priorities and target the areas of most concern by identifying and supporting solutions.
Connecting key partners for the greater good of the city centre and its communities, the BID offers operations and security support via a dedicated BID Operations Manager and a multi-disciplinary street team who identify criminality and have direct contact with Police, PCSOs and CCTV.
There is an established multi-agency Business Crime Reduction Partnership (BCRP) in place of which Sheffield BID is a member.
The BCRP's radio network has proven to be a valuable and successful mechanism for preventing crime and shoplifting. Funding through the BID has ensured the network is now fully digital to the benefit of our members who use it.
Through the BCRP we also contribute to membership of NBCS (National Business Crime Solutions) which enables effective data sharing between different agencies to help reduce crime and risks.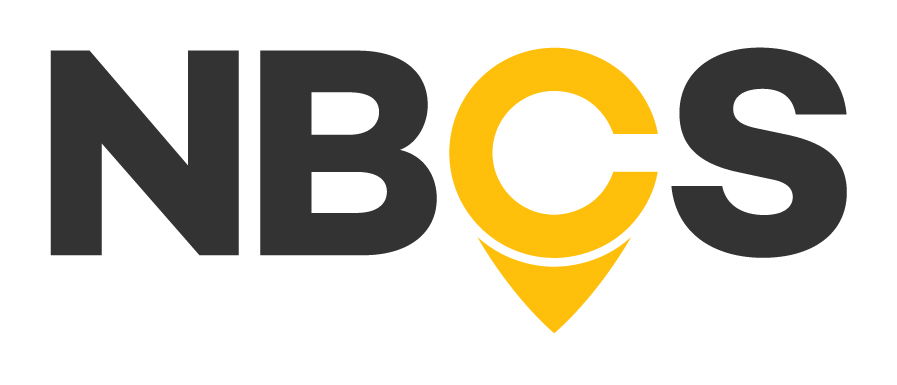 ---
We have several teams on the street
We are navigating a complex landscape of crime reduction and urban risk management by investing in levels of security that accurately reflect the expectations of our BID levy payers.
We operate an SIA-accredited Security Team on a seasonal basis to help deter criminality after dark at key times of year. The team uses the city centre radio network to maintain direct communication with the Council's CCTV control room if police assistance is required.
We operate our own street concierge Welcome Team. The team's daily on-street presence, assistance and advice adds to the safety and friendliness of the BID area all year round.
---
We support best practice in place management
Best Bar None
We've provided the resources to work closely with businesses in the night-time economy to support Best Bar None, a government scheme which aims to promote safe and responsible licencing practices in city centre venues.
Purple Flag
Sheffield BID, South Yorkshire Police and Sheffield City Council work with local businesses to maintain the city centre's Purple Flag status, a national accreditation recognising standards of excellence in managing the evening and night-time economy.
---
We encourage giving to charities
Homelessness, rough sleeping and begging are becoming increasingly prevalent issues to manage in the city centre. The BID supports the Help Us Help campaign, which aims to raise awareness of support services available in the city and help people make informed decisions about how to help vulnerable people with complex needs.
---
We work closely with social enterprises that assist people who are homeless
In partnership with Just Works, part of the Cathedral Archer Project, we've created regular paid employment through our Clean Team initiative, for former rough sleepers (improving their employability options and their quality of life). We are increasing employment opportunities and training to help people to break the cycle of rough sleeping, by providing a sustainable route out of homelessness.
---
We assist businesses affected by vagrancy
Through our partnership with South Yorkshire Police, we provide a discretionary rough sleeper patrol to check on the welfare of individuals and limit the impact of vagrancy to retailers opening for business. Our Clean Team provides a follow-on cleansing and sanitation service, checking locations in the city which are regularly subject to rough sleeper detritus and hazardous waste.
---
We bring businesses and partners together to seek solutions to specific issues
We have provided leadership to a multi-agency partnership to tackle the growing number of users of the substance known as Spice, chairing a series of meetings involving the Council's Drug & Alcohol team, South Yorkshire Police and local businesses.
---
We help build business resilience
Our series of training courses includes conflict management and regular anti-terror and major-incident training through Project Argus and Project Griffin, involving more than 300 businesses to date. The sessions help people to understand the threat from terrorism and think about security measures that can be taken to protect businesses and organisations.
---
We provide a range of innovative security measures to businesses
These include:
High-tech mobile cameras to monitor known hot spots and deter anti-social behaviours.


Body-worn cameras are loaned to retail, leisure and hospitality businesses to enhance customer security. Knife wands have also been distributed to late bars and clubs.


SmartWater® – a high-tech traceable liquid issued to selected night-time premises to who undergo training to become an accredited SmartWater venue. Used as a deterrent, trained staff can tag those involved in serious offences such as assaults.


Help and advice on security measures to prevent criminal damage to business premises is also available through a Crime Prevention Officer from South Yorkshire Police.
---
Several more initiatives support our Safer city objective
The installation of 13 outdoor defibrillators through the PulsePoints initiative provides access to life saving equipment 24-7.


Our Clean Team removes graffiti vandalism on commercial property and implements graffiti prevention measures.


Bag-a-tagger is an initiative that will be launched in partnership with Crime Stoppers to reduce graffiti vandalism.
---
Looking to the future
As we look ahead to the next five years, there are opportunities to enhance the city's partnership-led approach to crime prevention even further.
Support for security and environmental issues remains a top priority for businesses. This has resulted in priorities around a safe, clean and maintained city centre receiving a greater share of the BID's investment.
As well as continuing with many of our existing services and projects, new commitments include regular open briefings around city centre security issues and live updates around protests, major events and roadworks when they impact businesses.
We are also working with partners to identify solutions for designing out crime and vulnerabilities which create a "broken window" effect and which encourage further anti-social behaviours.
---
"One of the main concerns for staff was they felt intimidated entering and leaving the building because of people congregating around the doorways. Our staff have noticed the improvements and are now feeling safer and more confident because of the reduced number of incidents. I thank Sheffield BID for the work done to support us. It has made a real difference. You listened to our concerns, provided regular communication and implemented an appropriate solution."
Lucie Barlow, CEO
The Good Things Foundation